Accurate test report for wool quality and quantity.
Regular price
Sale price
$58.23 USD
Unit price
per
Sale
Sold out
View full details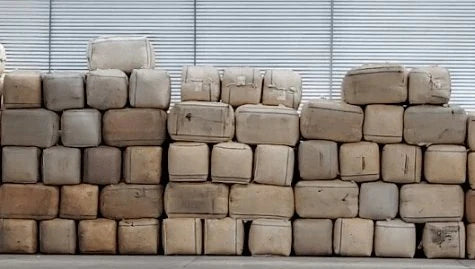 What do you get?
SGS provides a test report describing wool quality and quantity. Samples are submitted without the need for independent sampling and weighing. Benefit from:
Accurate fleece testing, including micron (average diameter), staple length and strength, length-diameter profile and yield
Quality and quantity certainty – for both the buyer and seller
Valuable info on how to process the efficiently
SGS Wool Testing Services provides independent testing for wool and animal fiber traders, processors and growers. Testing is performed on greasy, scoured wool and carried out to internationally proven International Wool Textile Organisation (IWTO) test methods. The IWTO is an organization created to support fair trading in the wool industry as a whole, from woolgrowers to wool textile traders, processors, spinners and weavers.
How to understand your test results
Yield

Determining the amount of clean wool (wool base), and vegetable matter contamination in a sample
Mean fiber diameter

The average fineness of the wool (fiber thickness), which is a primary determinant of wool value
Color

Measured as tristimulus values, and normally used to assess clean color brightness (Y value) and yellowness (Y-Z value)
Staple length and strength

We use the average staple length, staple strength and position of break to assess the performance of apparel wools in the worsted processing system
Bulk

This measures the fibers' ability to fill space and also relates to resilience, which are important properties for applications such as carpets, futons, and insulation
Fiber curvature

Relates to bulk, compressibility, and crimp and is cited as an influence on processing
Fiber diameter distribution

Information about aspects of the diameter distribution may affect assessments of comfort and processing performance
Medullation

Refers to the hollow fibers in wool and other animal fibers, which causes uneven dye uptake and adversely affects appearance in apparel wools (but may be desirable for some carpet types)
Conditioned mass

Wool absorbs up to 20 percent of its weight as moisture, so invoicing is based on an agreed moisture content or regain (known as the conditioned mass)
Length After Carding (LAC)

A standardized method of simulating semi-worsted processing to estimate mean fiber length after processing. Results Are expressed in Hauteur, Barbe, and length distribution statistics
Transparence
Provides certainty in quality and quantity for both the buyer and seller
Value
Gives valuable information on how to process the wool efficiently for the processor
Accuracy
Allows wool users to direct the wool into suitable products
Trust
Globally recognized report/certificate
How it works
Receive sampling info and sample sizes required and order sampling equipment if necessary
Pay testing fees by credit card
Post samples for testing to SGS in New Zealand and testing will be performed by SGS
Electronic certificate sent to you by email